Technical Operations
·
Lund
Purchaser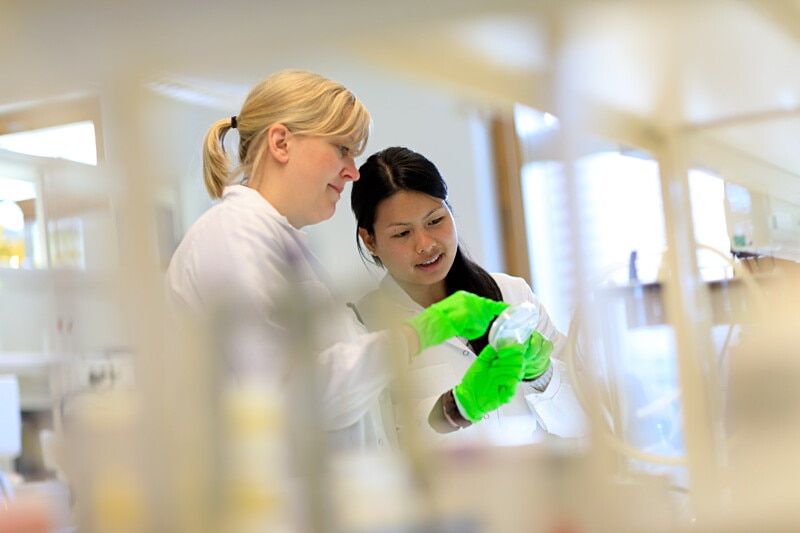 BioInvent International AB (OMXS: BINV) is a clinical stage company focused on the development of novel, first- in-class immuno-modulatory antibodies for the treatment of cancer, addressing the need for novel treatment options that have the potential to significantly improve patient outcomes. Our powerful discovery engine is based on our validated, proprietary F.I.R.S.T™ technology and our proprietary n-CoDeR® antibody library to simultaneously identify targets and antibodies that bind to these targets, generating many promising new drug candidates to fuel the Company's proprietary product pipeline as well as for licensing and partnering purposes. More information is available at www.bioinvent.com.
The BioInvent team covers all aspects of drug development, including discovery, preclinical and translational research, manufacturing, and clinical development.
Together we are creating the exciting future of BioInvent, and we welcome you to be part of it!
Purchaser
Key Responsibilities
We are looking for a person to develop and maintain our supply management process. Your role is to ensure a continuous supply of material to our teams in research and development and production of antibodies for use in clinical trials.
In this new role you are to develop a more centralized purchasing routine, develop relationships with current and new suppliers, improve control of stocks and to find and negotiate optimal price and delivery terms. You will work in close collaboration with the full organization to adapt to changes in supply needs and quality requirements.


You will also implement and be responsible for the stock handling system.
Requirements
To succeed in this new role, you need to be an experienced purchaser and have a good supply chain knowledge. We think you have a university degree in related area and a couple of years' experiences in a similar position.
Experience from pharma, biotech, medical device or food industries is a requirement . You are proficient in written and spoken English.
Skills and Capabilities
We are looking for an efficient, driven, team player that is structured, and responsible. You are confident in your professional role, self-motivated and proactive and enjoy creating results and achieving goals both individually and together with the team. In addition, the work requires a flexible way of thinking to quickly find solutions to new issues and flexibility in being able to help where needed.
The position is full-time and based in Lund.
Application
If you match this profile and you are looking to contribute to the development of transformational cancer treatments, you are welcome to apply for this position.
Please send in your application, CV and personal letter, as soon as possible, at latest the 29th of May 2022.
BioInvent has a collective agreement and contact persons for the Unions are Matilda Rehn, Akademikerföreningen and Jenny Nilsson, Unionenklubben.
About BioInvent
BioInvent International AB (Nasdaq Stockholm: BINV) is a clinical-stage biotech company that discovers and develops novel and first-in-class immuno-modulatory antibodies for cancer therapy, with currently three drug candidates in four ongoing clinical programs in Phase 1/2 trials for the treatment of hematological cancer and solid tumors, respectively. The Company's validated, proprietary F.I.R.S.T™ technology platform simultaneously identifies both targets and the antibodies that bind to them, generating many promising new drug candidates to fuel the Company's own clinical development pipeline or for additional licensing and partnering.
The Company generates revenues from research collaborations and license agreements with multiple top-tier pharmaceutical companies, as well as from producing antibodies for third parties in the Company's fully integrated manufacturing unit. More information is available at www.bioinvent.com
Technical Operations
·
Lund
Purchaser
Loading application form